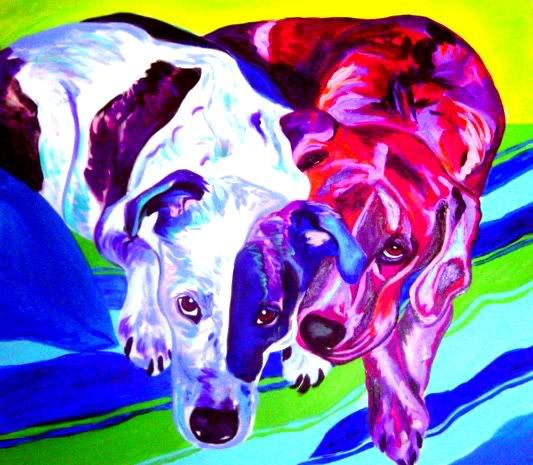 "If I have any beliefs about immortality, it is that certain dogs I have known will go to heaven, and very, very few persons."
-- James Thurber
(1894-1961)
Tomorrow (July 7) it will have been
one year
since I had to put my two "furry children" to sleep... and damnit. I still miss them. A lot.
I'm so glad there's a
Doggie Heaven
(at least there is in MY vision of heaven) It makes it somehow easier when I think of them hanging out w/ my mom & grandma up there, watching over me & Dexy.
Just sayin'.