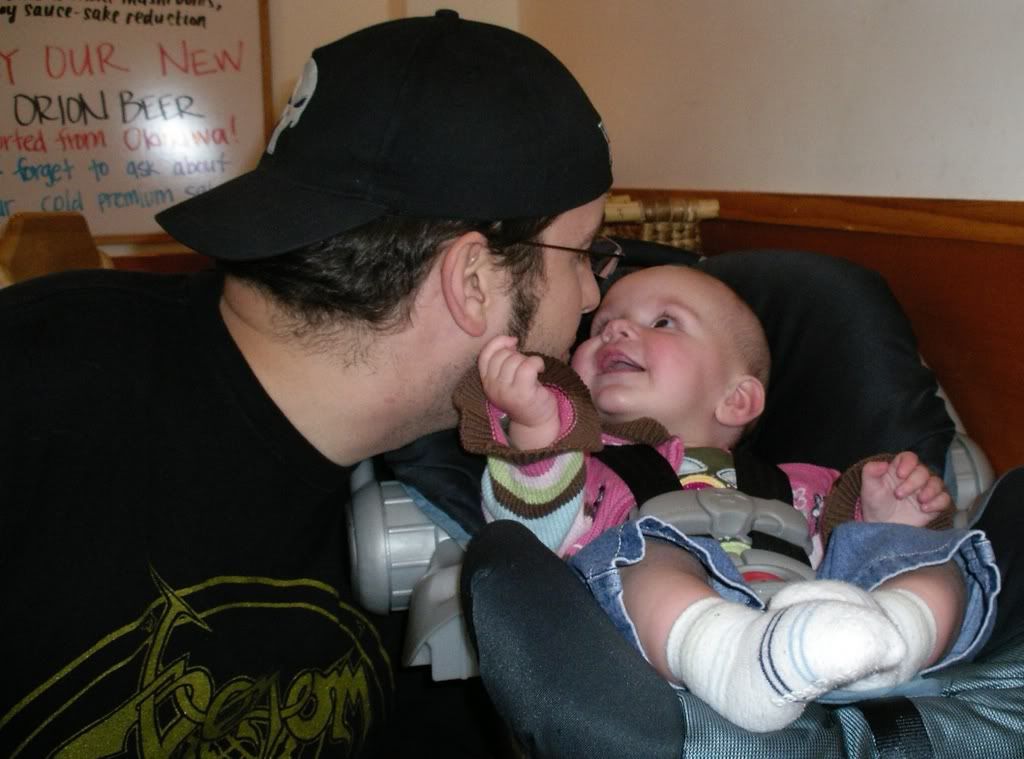 Dex is 6 months old today! Considering how fast these six months have already blazed by since she arrived it seems certain that she will be walking and talking (borrowing the car keys, asking for a cell phone, etc.) sooner rather than later and I'm just so NOT ready for any of it!! I want to cherish and savor every single moment of her littleness, before it's gone forever.
Today's measurements/stats:
Length = 28"
Weight = 17 lbs, 12 oz
Also ... she has an slight ear infection in both ears, a new bottom tooth, cough/cold which is giving her the raspy breathing & intermittent tummy troubles from starting solid foods about 2 weeks ago. Poor baby! It's been a rough few weeks for her. But her daddy is here this weekend, which is a wonderful thing for both Dex and I. All is right with the world as far as I'm concerned.
'

Nuff

said.