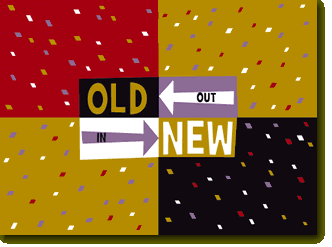 I know in my heart that things WILL get better... I do. Today, I choose to be a "glass-half-full" kind of gal. But I'm having a hard time believing it at this particular moment b/c I may lose my house. And though I shouldn't have done it, I went to get my hair trimmed earlier this afternoon in the hopes it would make me feel a little better, give me a confidence boost, SOMETHING positive, but all it did was highlight how much freakin' gray I have. Grrrr...
Oh well. I got myself into this mess. One way or another, I'll get myself out. I just need someone to offer me a damn job (for what I'm
worth
). I'm sure someone will after the new year begins... but meanwhile I feel like I'm drowning.
I also wish my stress wasn't causing stress for the people in my life I care about most. Sigh. But I know that it is. I don't
want
them to worry. I know some of them wish they could fix this for me and if they had the means, some of them actually would.
I don't know what else to say. Except,
please
keep me in your prayers & thoughts. If you can
visualize
an awesome job for me (e.g. Long Beach area, a decent salary to pay ALL my bills, good benefits, flexible schedule, casual environment, etc.), it
will
manifest!
Also... be patient with me. I'm doing the best I can. Sometimes I'm gonna be sad, crabby, or distant. Sometimes I'm gonna seem downright insensitive. It isn't personal. I'm trying not to dump all my worries/concerns on y'all. Please also know that I can (and will) listen if you need to talk about stuff that's going on in
your
lives. I do care and besides, it gets me out of my own head. Which is a good thing!
That's it from my little bog blog for today.
Oh, just in case I forget between now and Monday -- Happy New Year!