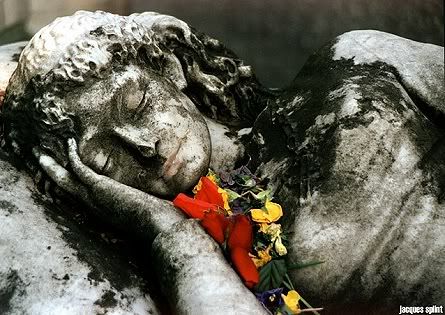 I've been getting very lazy w/ my blog, posting videos & lyrics, or woe-is-me posts w/ complete abandon. But sometimes, that's the best I can do folks. You may not realize this, but blogging takes TIME and THOUGHT, or at least decent blogging does. Not that this blog comes close to even being decent. *snort*
Anyway, I do have a series of things I've been wanting to blog about. I've even been keeping a list on my iPhone (yes, I have an iPhone. Jealous much? Heh.) so when an idea strikes me I can actually REMEMBER it an hour later. I have a chronic case of Mommy Brain, what can I say? Stay tuned, I will be writing about them in the days/weeks ahead.
Meanwhile, you will just have to be placated w/ this little factoid... I'm feeling a little better & I'm taking the necessary steps to feel substantially more than "just a little" better.
The end. For now.